Firm clamp, Easy to use and pack, Space-saving.
It's made with 5mm-thick CNC machined high-intensity steel.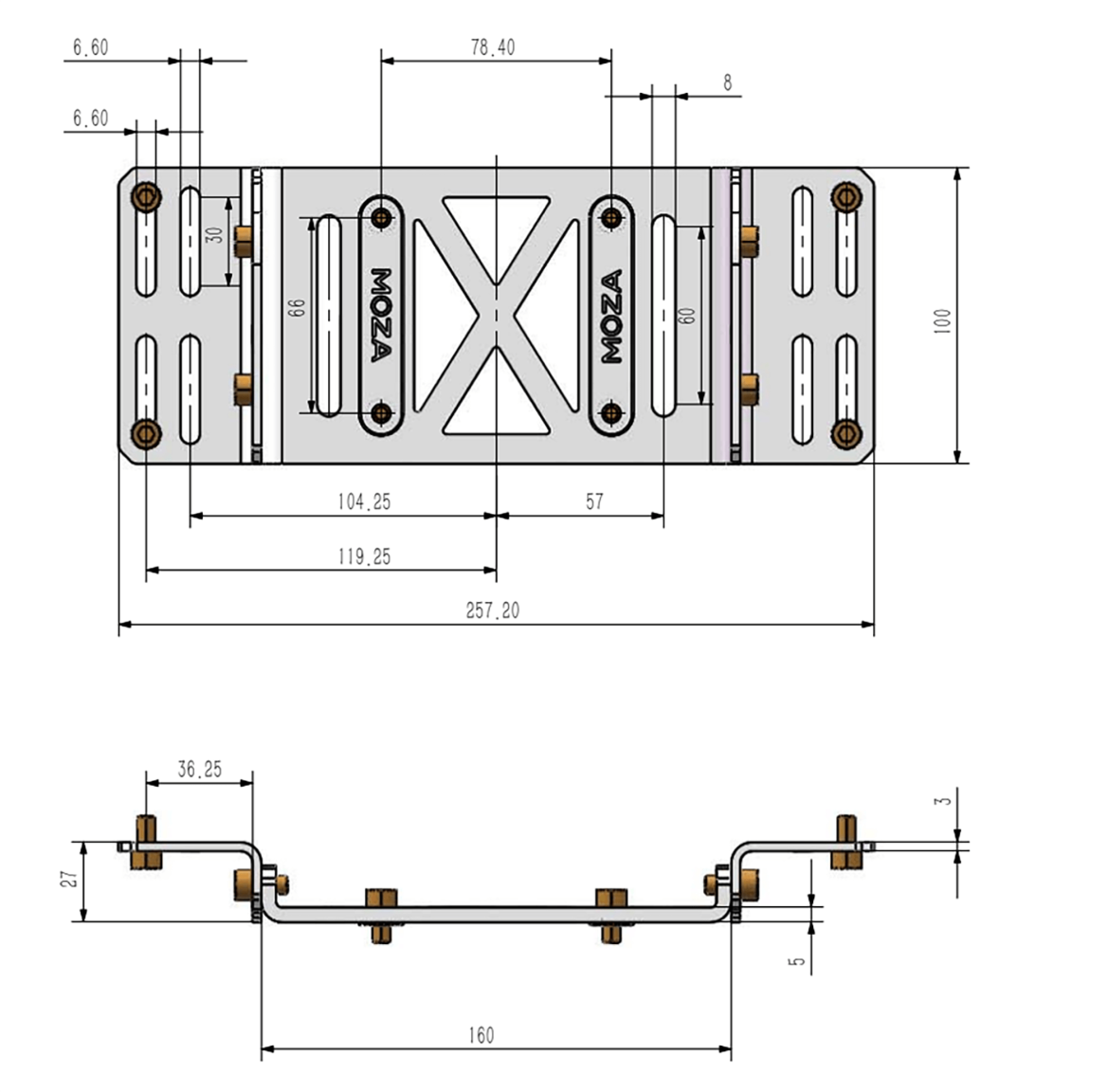 Wheel base bottom bracket
Table clamp*2
M6 screw*4
Hexagon wrench

At Pagnian we offer you FREE shipping Australia wide. As you can imagine shipping large and heavy boxes around the country isn't free however we cover the costs and pay for the shipping costs to your door Australia wide.
At Pagnian we stand by MOZA products with a full 12 month warranty so you can shop in confidence knowing we have your back. Even if you are out of your warranty period our team of simulation experts will still will assist any problem that you have as much as possible.